Charged with building trust, understanding, and pride in the University of Minnesota, the Office of University Relations serves as the central communications office for the University of Minnesota Crookston. We support the mission of the campus through the following:
Sharing information about campus programs and events as well as the accomplishments of students, faculty, staff, and alumni
Serving as a primary contact point between the campus community and the general public
Maintaining relationships with the independent media across our region and state
Providing leadership and support for the marketing and promotional efforts of departments across the Crookston campus
Consulting with University Relations staff across the five campuses of the U of M system to reinforce system-wide goals and objectives
Please Note: If you are looking for contact information
for the U of M, Twin Cities Campus (Minneapolis/St. Paul),
please visit www.umn.edu/urelate or call 612-624-6868.

---
Contact Crookston Campus University Relations Staff:

Andrew Svec
Director of Communications, Public Relations, and Marketing
117 Kiehle Building
Phone: 218-281-8438
E-mail: asvec@umn.edu

Elizabeth Tollefson
Assistant Director of Communications
215 Kiehle Building
Phone: 218-281-8432
E-mail: ltollefs@umn.edu

Amber Bailey
E-Communications Manager
139 Kiehle Building
Phone: 218-281-8379
E-mail: albailey@umn.edu

Patti Tiedemann
Graphic Designer/Media Artist
119 Kiehle Building
Hrs. 8:00 am - 4:30 pm, Mon - Wed, 8:00 am - 2:30 pm Thurs
Phone: 218-281-8402
E-mail: ptiedema@umn.edu

Terry Tollefson
Audio/Visual Media Producer
120 Kiehle Building
Phone: 218-281-8394
E-mail: toll0137@crk.umn.edu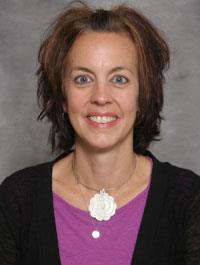 Judy Baatz
Copy Center Equipment Operator
125 Kiehle Building
8:30 AM - 3:00 PM M-F
Phone: 218-281-8403
E-mail: baatz@umn.edu